Our anniversary wall box for 10 years of electric mobility at KEBA
KEBA Electric Mobility turns 10 - that's a reason to celebrate. Our success story would not have been possible without our customers, which is why we would like take this opportunity to thank you. Celebrate with us and buy one of 10,000 anniversary wall boxes at a very special price. You can also look forward to 10 months of additional warranty.
---
Related articles
24.1.2017
Series production for a premium German car manufacturer
With the delivery approval and the start of series production of the new BMW i Wallbox manufactured by KEBA, cooperation between the Austrian automation specialist and the German premium car manufacturer is official.
Read more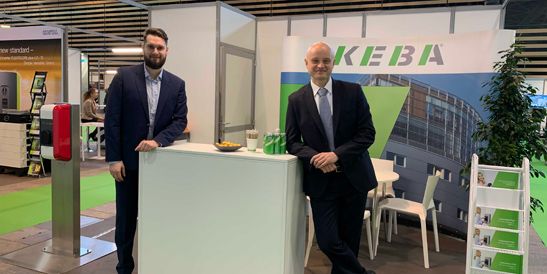 14.2.2019
KEBA at BePOSITIVE 2019
France calling ... again! This time our team is at BePOSITIVE - the national exhibition for the energy transition. And our wall box in the French national colors is on display again. Why not visit us until tomorrow, February 15th, at the KEBA stand 6.1P47?
23.8.2017
New test center for wall boxes at KEBA in Linz
Yesterday KEBA opened a new test center for large installations of wall boxes in the garage of the company's headquarters in Linz (Austria). With the ever increasing spread of load management and the loading of electric vehicles in a master-slave-network (e.g. as a fleet solution in car parks or residential buildings), it is essential for KEBA to test features, simulate the behavior of its wall boxes in controlled charging processes and thus to permanently ensure product quality.
In the new test center, KEBA's quality assurance team can thoroughly test up to 15 electric vehicles, replicate errors from field installations and gain valuable insights for ongoing and further developments. The lively exchange and close networking with the in-house service, product management and development department ensures the high quality of the wall boxes.